I know what you're thinking... Live Colorfully? Color?! Do I have to?
Short answer: You don't have to - but you certainly should!
By far, black is the number one selling color in both of our stores. You get the most mileage out of the dark neutral: dress it up, dress it down, any color you can dream of will look good with it & it can be slimming (depending on the silhouette of the garment)!
But, black can get a little....monotonous & well, really boring.
Every single day, we hear various versions of these phrases with consignors/shoppers: "I need to branch out from my black habits" or "My husband (boyfriend) will kill me if I bring home another black dress." What tends to happen is that we wear what is quick/easy to pick out in the morning & is inside of our comfort zone. Basic tee with boyfriend jeans. Fitted knit dress with ruching. Draped blouse with denim cutoffs. Comfort zone? Boring!
Here are a few colorful tips from the ladies of Common Threads to get you adding sunny hues to your wardrobe in no time!
1. Paint your nails. Sounds too easy, right? Well, just adding color to those twenty tiny spots on your fingers & toes, you are creating an eye-catching "happy" feel. (Our fave polish is Butter London, which you can pick up at Two Sole Sisters!)

2. Add color in your jewelry. By adding just a teensy splash of color, you are still wearing things that are familiar & comfortable AND you're brightening up your look! Try: a statement necklace, set of stacking bracelets, bright watch band, big bauble ring or colorful beaded earrings will do. (Not all at once though!)

3. Wear a deeper hue of a color. Who says you have to wear lime green or sunshine yellow? Whether it's a dress, tee or blazer, why not try out a navy blue, eggplant or olive green piece? So really, it's more of neutral than a bright, scary color.

4. Have a colorful go-to accessory that you LOVE. Super simple! Since we tend to pack more neutral, mix & match-y pieces when traveling (more mileage!), hats with color accents, shoes or bags are wonderful items to have when traveling too. Small-to-medium sized cross body bags are perfect for travel. Look for a hat that is packable & has a colorful band (or find your own ribbon at your local fabric shop). Have fun with shoes - there are just so many options!

5. Put a scarf on it! We're lucky here in Colorado because we have the sweltering days with the cooler, low humidity nights. A light, airy & colorful scarf is the perfect piece that can be worn in the later afternoon into evening with ease. Look for luxurious, soft fabrics &/or prints.

6. Go bold. Mix up color & print. Try it, you just may love it! Maybe not everyday, but on occasion. Embroidered pieces really help, as do tie-dye & graphic, designer prints (think Dries Van Noten or Marni). Be brave!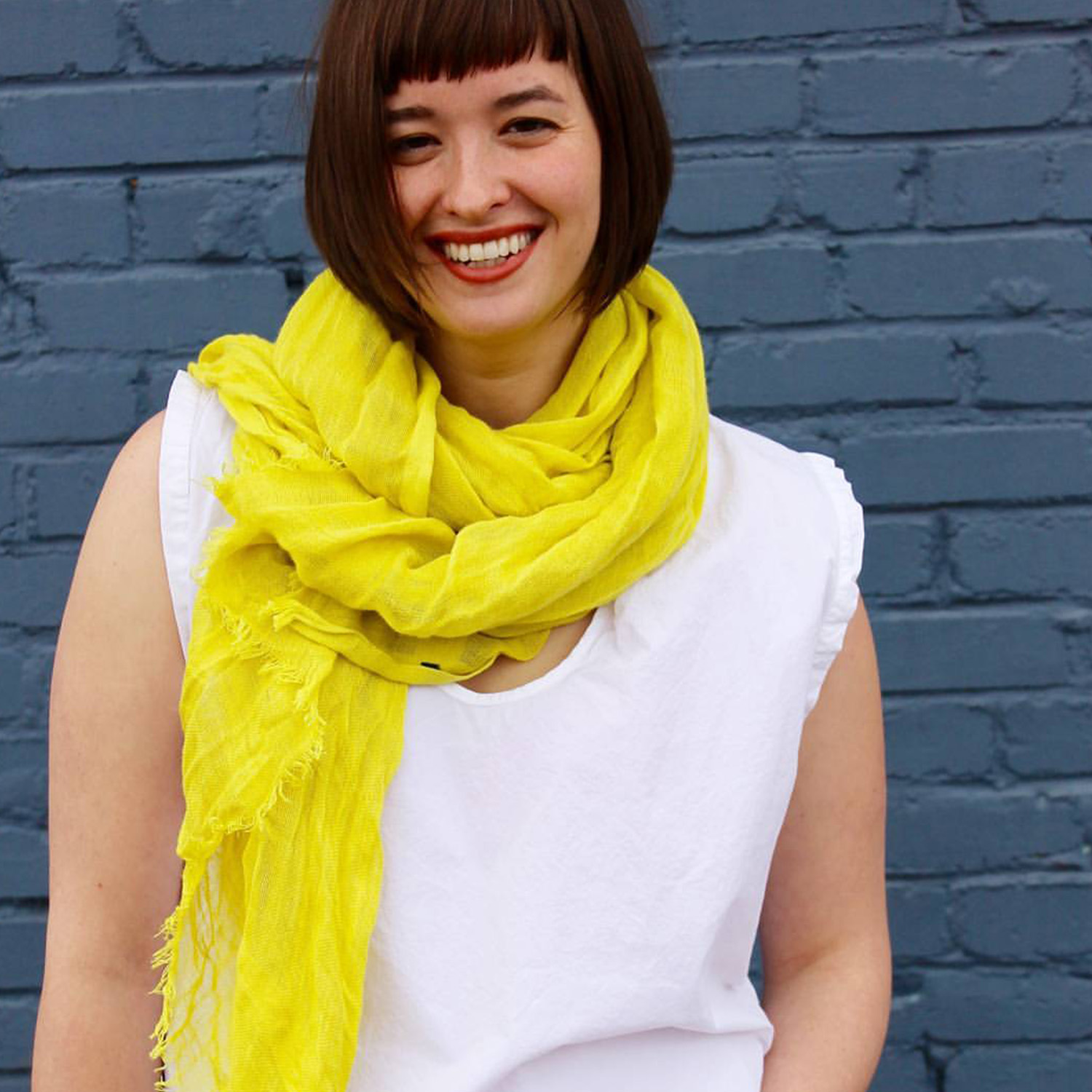 If you really, really can't do the color thing, why not try out a black-based print or a thick, textured lace? It is quite a change from solid black & still looks really chic! Adding fresh flowers around your home or work space brightens up anyone & everyone's moods too.
xoxo